Welcome to Hatano's Homepage !

Our service are sale and maintenance of electric products made by Japanese maker.
Especially, we deal in SONY products, for example, BRAVIA, Walkman, Handycam, and Sybershot etc.

Some staffs can speak English. Our store is located in Akasaka 3 chome (see map).
We open 10:00 am - 7:00 pm and 10:00 am - 5:00 pm on weekdays and Saturday, respectively.
If you want to buy electric products, please come our store and see our products.
And also in case of trouble of your electric products, don't hesitate to ask us the repair.
Anytime, we can accept to repair your electric products which is out of order.

If you have any questions about this homepage and electric products, you can contact us by e-mail.
We are always looking forward to your visiting our sotre.

◆ Hatano co. Ltd ◆
3-14-11 Akasaka minato-ku, Tokyo, 107-0052
Tel: 03-3583- 3830,  Fax: 03-3589- 0534
E-mail: shop@hatano.ne.jp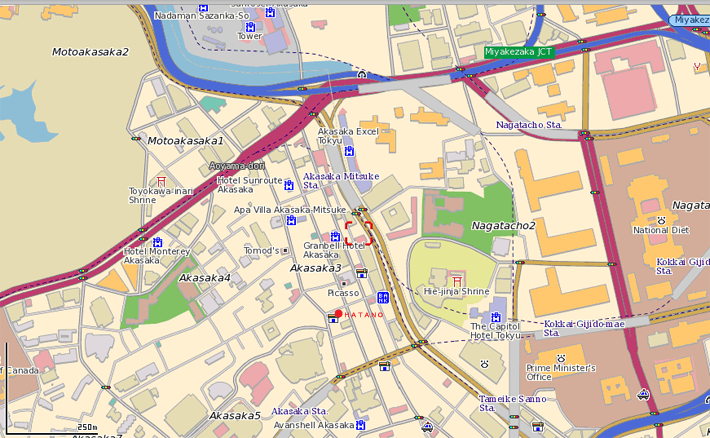 Overview
Here, we introduce our historical overview as follow.
In 1951, Hatano began electric construction business in Akasak area of Tokyo. Since starting the business, Hatano have dealt with many electric construction of celebrated building. (e.g., houses of KABUKI actor and first-class Japanese restaurants in Tokyo.)
In 1965, Hatano started the sale of Sony products. And then, we supplied Sony products to enormous companies, such as TBS, Xerox, IBM and so on. Moreover, in 1977, Hatano began the service of kitchen system, and carried out many construction of house and public space.
In 1999, Hatano was authorized official maintenance dealer of SONY.
Copyright(C) Hatano
C
orp., All rights reserved.